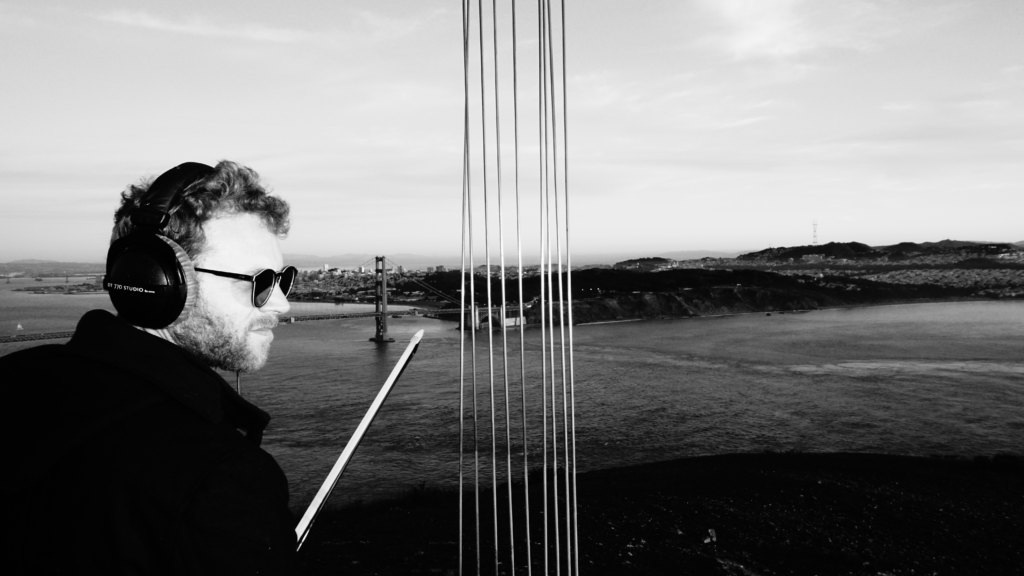 Ryan Hurtgen is a composer, singer and inventor from Los Angeles, CA. In collaboration with The Resonance Group, he is helping in the development of sonic instruments for new types of musical expression and listening experiences. His instrument, the Samalan, creates vast arrays of harmonics that allow for deep feeling states, providing a window for self-discovery through acoustics. Ryan recently took his study of Georgian polyphonic singing to the Republic of Georgia to sing with the Didgori Men's Ensemble of Tblisi. He has composed acclaimed progressive rock albums with the band Perfect Beings and his meditation albums explore harmonic soundscapes for relaxation.
Track
2019
ASE – Dubai Future talks at the World Government Summit, Dubai UAE
Launch of the Resonance Experience, Los Angeles CA
2018
ASE – 13th addition of Asia Contemporary Arts week, New York, NY
The Apricot Tour-Georgian Polyphonic Singing – Georgia and Armenia
Project Leader – acoustical design – Lemontree Studios – Highland Park, CA
Perfect Beings – Rosfest Music Festival – Majestic Theater – Gettysburg, PA
Perfect Beings – VIER album release – Inside/Out-Sony
2017
Moon Dreams album release, published Insight Timer
Various meditative concerts, St. Mary of the Angels Church, Los Angeles CA
2016
Studies of Integral Yoga at the Sri Aurobindo Ashram – Los Angeles CA
2015
Perfect Beings – II, album release – My Sonic Temple
Various showcases, Los Angeles CA
FEAL collective, Los Angeles CA
2014
Perfect Beings – album release – My Sonic Temple
Various Showcases – Sci-Fi Loves Prog Festival – Los Angeles, CA
2008 – 2013
Rene Breton Period – Asleep in Green, Between city and country, The Great Midwestern American Facebook Dream.
SXSW showcase 2011
Various North American small club tours
2004 – 2008
Nashville songwriter affiliations, Nashville Public Library, open mics, studies at Belmont University.
Recording Studio construction and design
Nary a day album release, Live from Off Broadway album release
2000-2004
University of Missouri – studies in Civil Engineering, History and Philosophy
Various musical projects in bands and session playing
1990-1999
Formal education in guitar, drums, piano and voice.
1981
Born in St. Louis, USA